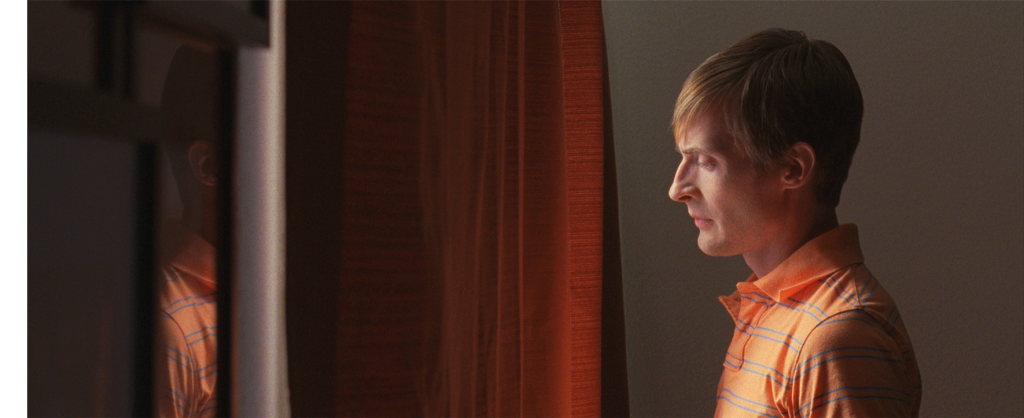 Is where you come from as important as who you are?
Alex has always known he was adopted.  And he's proud of it.  But in those quiet moments of life, questions inevitably nag at the back of his mind.  Finally gathering the courage to dig up his birth records, he starts down the uncertain path to find answers from the most important woman he's never met – his birthmother.
Catherine made the hardest decision of her life as a teenager.  Yet she handled the unwanted pregnancy with a maturity and grace beyond her years.  Never looking back, she went on to carve out a life of her own.  But her suburban world is disrupted when Alex's best friend, Eddie, shows up on her doorstep hoping to reunite the two.  Now, Catherine is forced to make a choice even more difficult than the one she made 26 years ago.
FOUND is the story of Alex and Catherine, son and mother, the journey toward their possible reunion, and their struggle with how such a meeting could change their lives forever.
Director's Statement
What's in a name? Is it simply an identifier for your family and friends? Or is it something much more profound, a collection of letters and sounds that somehow helps define the person you are? What if you had been given a different name? Would you have become a different person?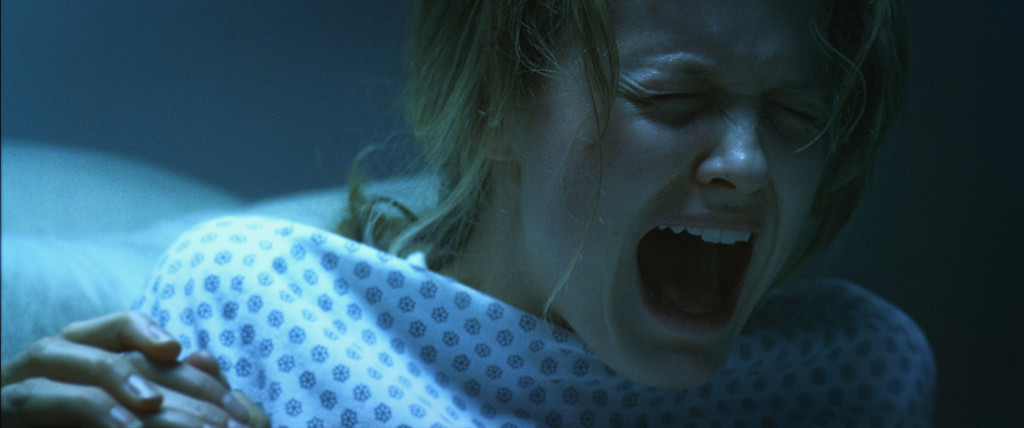 I'm adopted, a fact I'm thankful to have known my entire life. Still, having never learned many details about my birthparents, my curiosity about them and whether or not I should ever meet them will occasionally occupy my thoughts. Do I really want to meet them? Will they disappoint me? More importantly, will they want me interrupting their lives? Nothing would be worse than going through a long emotional journey… only to be rejected by the very woman who gave birth to me.
The eternal question of nature versus nurture is greatly appealing. In fact, it can be a very powerful reason for some to seek out their birthparents. For instance, what has drawn me so deeply to the arts, and ultimately to this career as a filmmaker? As supportive as they are, it's not something I got from my mom and dad. Could it instead be a genetic trait? Even more compelling, at birth my biological mother gave me a name. To this day, I have no idea what that name was. It's fascinating enough to consider how my life would be different if my birthmother had raised me, but to also consider such a simple difference as my name… it boggles my mind.
All of these questions – and so many more – have brought me to this moment, and to this film. Will I ever seek out my birthparents? Perhaps. But that's another story for another day.
Cast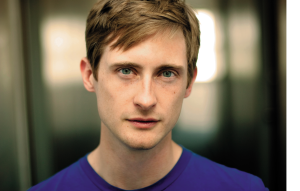 Brandon Bales
Alex
Brandon was bored and raised in Jacksonville, Florida.  He's been an actor since he can remember.  After five years in New York, New York, he moved to Los Angeles to do things that are done there.  You may have seen him in a few small television spots.  Maybe you saw him in great roles Off-Broadway, or in the premiere of Terrence McNally's Some Men.  Half of all the proceeds Brandon earns from this film will go to the prestigious Coors Light Foundation.
  Shaun Anthony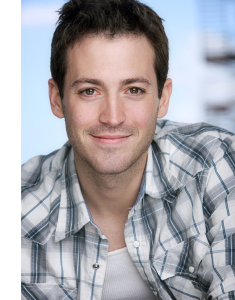 Eddie
  Shaun, a Los Angeles native, first began acting in High School at the age of fifteen. He then went to Southern Methodist University in Dallas, TX where he received his B.F.A. in theater and officially became a democrat. From there, Shaun moved to Milwaukee for a year, where he interned at the Milwaukee Repertory Theater ('05'-'06') mostly understudying, but performing a bit as well. After enduring sub-zero temperatures, he decided that maybe moving back home to Los Angeles wasn't such a bad idea. Since moving back, he's done a few shorts and independents, a lot of commercials, and even more theater. Currently you can see him playing Conrade in Much Ado About Nothing at A Noise Within in Glendale. Training includes IO West and Ivana Chubbuck studios, as well as a summer abroad at the British American Drama Academy at Oxford University. Go Lakers!!!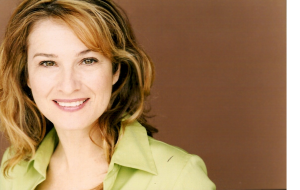 Conn Barrett
Catherine
Conn began acting in New York, studying at the American Academy of Dramatic Arts, while working on stage and in commercials. After moving to Los Angeles, she began appearing in film and TV roles, while continuing her studies with Harry Mastrogeorge and Sally Kirkland. Currently, she can be seen in the web series, Poor Paul, as a sketch performer on The Tonight Show with Jay Leno, and in numerous commercials, most notably the Responsibility campaign for Liberty Mutual.
Annika Noelle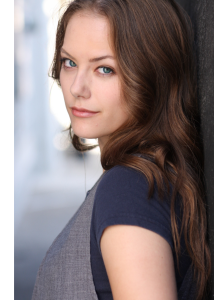 Eve
Annika has had acting in her blood since she was a new born babe, appearing in everything from a hospital commercial in her diapers to her first stage role as a three-toed sloth in her preschool production of The Great Kapok Tree. She grew up in the suburbs of Boston and after deciding to pursue acting professionally, she made the move to Los Angeles in order to attend the prestigious UCLA School of Theater, Film, and Television where she recently graduated with a Bachelor of Arts in Acting. Among her many achievements, Annika has performed on stages such as the Geffen Playhouse and the Kennedy Center and has appeared in numerous films and commercials. She looks forward to working with the amazing Found cast and crew and cannot thank her loved ones enough for all of their endless support and love. "When I let go of what I am, I become what I might be" ~Lao Tzu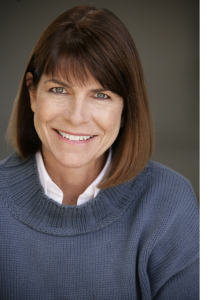 Susan Harmon
Linda
Susan grew up in Saratoga Springs, New York, but has lived in Los Angeles for the last 30 years.   She began her acting career three years ago when a light bulb went off over her head and she said, "I want to do that!"   Her previous career of many years had her working in film production for Barry Levinson, Robert Redford, and HBO among others.  Working on the other side of the camera has now become a passion!  Susan loves working with film students and has appeared on television and in commercials.  She's thrilled to be part of the cast of Found and wants to thank her husband and son for giving her such encouragement in her new career!
Katie Hotchkiss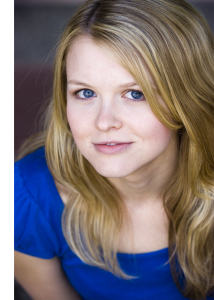 Young Catherine
Katie is a recent graduate of the University of California, Riverside, and a Southern California native.  At UCR, she appeared in Lysistrata (Lysistrata), The Winter's Tale (Hermione), The Comedy of Errors (Luciana), and Sweeney Todd (Johanna), among others.  Recently she has appeared in a number of student films at USC.  Much love to her cat, Pancake.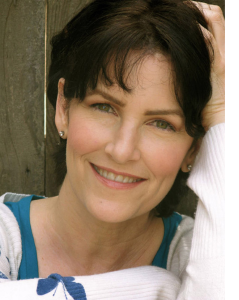 Traci Odom
Catherine's Mother
Traci began her career at the tender age of 14, playing a tree in a high school play. Since then, she has continued to hone her craft, studying at numerous theatres and workshops, including the American Academy of Dramatic Arts/West. Some of her credits include Outbreak, The Practice, and A Vow To Cherish. She has also worked behind the lens, producing the highly acclaimed documentary Juvies. Traci is currently doing voiceovers, commercials, and writing her first screenplay, When Hearts Collide. Found is the second project she has worked on with Director Tony Bushman, and she is delighted to work with him again.
Crew
Writer / Director
Producers
Director of Photography
Production Designer
Costume Designer
Editor
Production Sound
Supervising Sound Editor / Dialogue & ADR Editor / Re-Recording Mixer
Dialogue & ADR Editor / Re-Recording Mixer
Sound Effects / Foley Editor
Sound Editor
Composer
Casting Director
Hair / Makeup
Co-Producer
First Assistant Director
Second Assistant Director
Script Supervisor
Post-Production Supervisor
VFX Supervisor
Colorist
Thanks to Our Donors
The Irving Lerner Endowment Fund
Jim, Becky, and Cullen Arbaugh
Stephanie and Jason Kingrey
Mary Dodge
Damian and Christine Sheets
Mark Laemmle & Martina Parrone
Ron and Holly Schultz
Tom and Lisa Bedacht
Ken and Gayle Bushman
George and June Coors
Charles M. Detmering
Carla and Todd Elwert
Jack and Gina York
Alicia Broadhurst
Julie York Coppens
William and Dorthy Effler
Brett and Robin Moore
Ray and Brenda Prock
Natalie Steiman
Stephanie Kackley Blankenship
Patt Henderson
Allen and Mary Arnold
Deb Ohlinger & Bob Logsdon
Brooke and Nick Pratt
Ernie and Mary Lou Caines
Bev and Charlie Childers
Joyce Klein
Myra Stryker
Rob and Nicole Wells
Sue Palmer
Save
Save